Greenspace Gallery is a new concept, deeply committed to the celebration of nature, preservation of the planet, life and well being.


Greenspace is open Tuesdays to Saturdays 10 to 4pm. I also sell teas, coffees, cold drinks and home-made cakes. Visitors are welcome to sit, stare, sip tea or coffee, eat cake, read or watch me at work.
Greenspace aims to help people unwind, slow down and enjoy their surroundings.


Greenspace is situated 21 Blue Street Carmarthen SA31 3LE. The Greenspace gallery has a small but effective charity shop in the back room and every penny helps Carlo Gondew's charity "Invisible hands'' surviving by providing monthly installments so she can pay the rent and keep the 8 youngsters housed, fed and educated.

As an artist of many years I am continually inspired and in awe of nature, and many of my works are informed by my environment or social issues.
Although I exhibit mainly my own work at Greenspace from time to time I will also curate other artists projects.


---

Can be hired by visiting artists at reasonable rates contact This email address is being protected from spambots. You need JavaScript enabled to view it. for details.
I therefore welcome proposals from other artists whose works are also concerned with environmental or social issues. Please contact me by e-mail including your proposal and images of your work. I shall contact you by e-mail This email address is being protected from spambots. You need JavaScript enabled to view it. if I feel your work is suitable.


---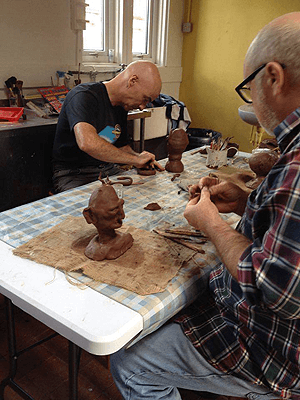 At Calon Y Fferi, Ferryside- Dorothy runs community-based workshops and private classes in art, textiles, and ceramics. Contact Dorothy for more details or to book a session.

Regards,
Dorothy